Le légendaire tremplin Class'EuRock est de retour !
▬▬▬▬▬▬▬▬▬▬▬▬▬▬▬▬▬▬▬▬▬▬▬▬▬▬
►Class'EuRock, qu'est ce que c'est ?!
C'est un tremplin musical réservé aux jeunes groupes de musique de la région PACA qui existe depuis 1991 et a vu passer un paquet de groupes dont SOMA, KATHLEENS, HYPHEN HYPHEN, DISSONANT NATION LA METHODE, DELUXE…
A la clé : Des premières parties en festival, des concerts en Europe, des journées de studio, des vidéos, des shootings photos…
► Les grandes étapes :
– Les écoutes des groupes inscrits
– Les sélections : en live des groupes retenus ( Février )
– La résidence : Une semaine pour les lauréats du 13 au 21 avril dans le Queyras
– Le live final ( Le 21 juin 2019 )
T'attends quoi ?!
Click on the button « Inscriptions » to registrer.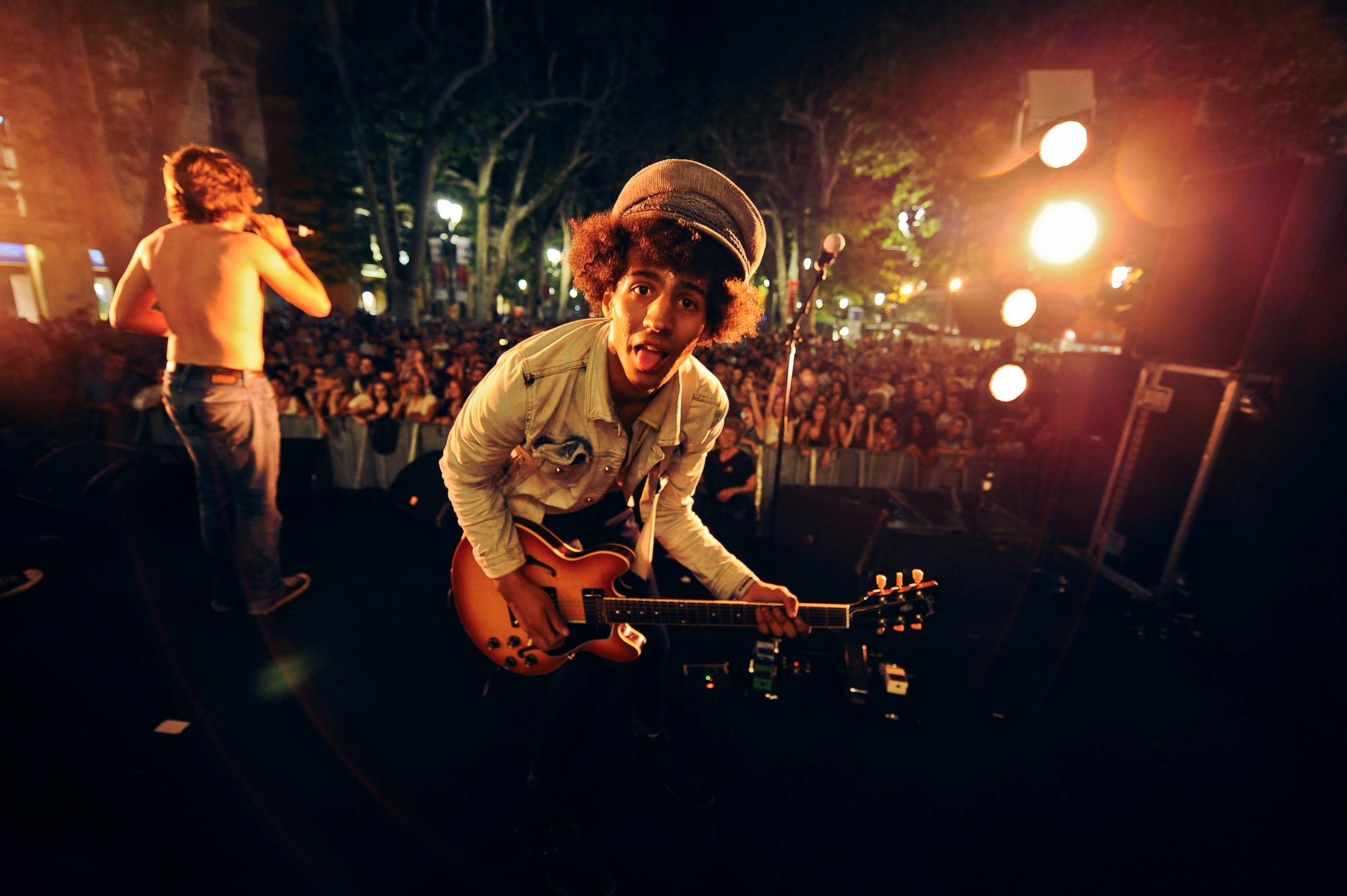 Aix'Qui? soutient depuis sa création les pratiques amateurs en favorisant leur émergence et leur valorisation. L'ensemble des actions de l'association est fondé sur le constat d'un manque de place pour la pratique musicale chez les jeunes.
Le fait que des jeunes décident de faire ensemble de la musique est une expérience de création collective de tout premier plan. Cette initiative constitue souvent l'une des premières expériences démocratiques pour eux qui, ensemble, deviennent acteurs de leur projet. En 1991, Aix'Qui ? a voulu créer un environnement qui soit à l'écoute de cette formidable équation qu'est un groupe : « Class'EuRock » est né.
Class'EuRock s'inscrit aujourd'hui comme l'une des actions « jeunes » les plus importantes de la région PACA, et permet à des groupes de jeunes musiciens amateurs issus de tous milieux, de s'exprimer par le biais de toutes les musiques, dans un environnement professionnel.
2017, nouvelle formule ! Class'EuRock est ouvert 24h/24h, 7j/7!
Les inscriptions seront ouvertes toute l'année : les groupes retenus profiteront des différents modules d'accompagnement (résidence, concerts, showcases, répétitions accompagnées, départs en Europe…) tout au long de l'année.
Since its creation, Association Aix'Qui? has supported non-professional musicians by promoting their development and popularity. All of the association's actions are based on the finding of a lack of space for young people to practice music.
Young people making music together is a first-rate experience for creating collectively. This initiative is often one of the first democratic experiences for them when they work together on their project. In 1991, Aix'Qui? wanted to create an environment to promote this and the group: « Class'EuRock » was born.
Today Class'EuRock is one of the most important actions for youth in the PACA region (Provence-Alpes-Côte d'Azur), and allows groups of young amateur musicians from all backgrounds to express themselves through all types of music, in a professional environment.
Applications will be accepted all year round: the selected groups will benefit from the various types of support (residencies, concerts, showcases, accompanied rehearsals, travel in Europe …) throughout the year.
Click on the button « Inscriptions » to registrer.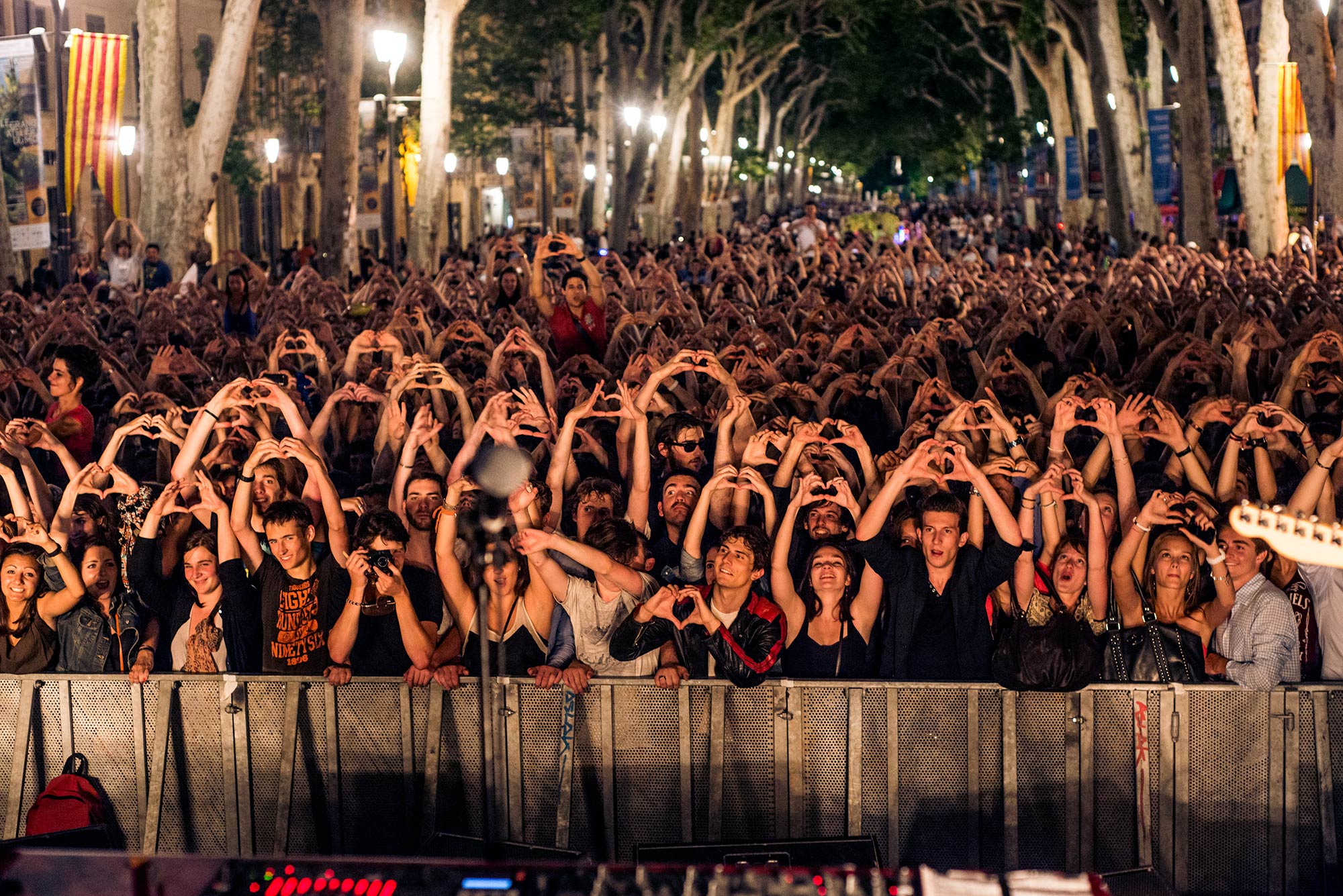 Quelques parrains des finales Class'EuRock depuis 1991
MADEMOISELLE K, EMPYR, LE PEUPLE DE L'HERBE, LOFOFORA, LUKE, NO ONE IS INNOCENT, MASS HYSTERIA, EIFFEL, LES HURLEMENTS D'LÉO, TÊTES RAIDES, PSY4 DE LA RIME, GOJIRA, BIOCIDE, RASPIGAOUS, POUM TCHACK, LUTIN BLEU, SINSÉMILIA, K2R RIDDIM, KANJAR'OC, WATCHA, SILMARILS, UNCOMMONMENFROMMARS, AQMÉ, SUPERBUS, WATCHA CLAN, SAÏAN SUPA CREW, CAMILLE BAZBAZ, ARNO, YARDBIRDS, DAÏPIVO, MIXUP, ORCHESTRE NATIONAL DE BARBÈS, DOLLY, SAI SAI, 100% COLLÈGUES, JO CORBEAU, MASSILIA SOUND SYSTEM, ZEBDA, RICHARD GOTAINER, DARAN ET LES CHAISES, TONTON DAVID, LES TONTONS FLINGUEURS, RAOUL PETITE, EDELBERRIES, HUSHPUPPIES, SOMA, GENERAL ELECTRIKS, DELUXE, GUSH, MUSICAL RIOT, FLOX, PABLO MOSES.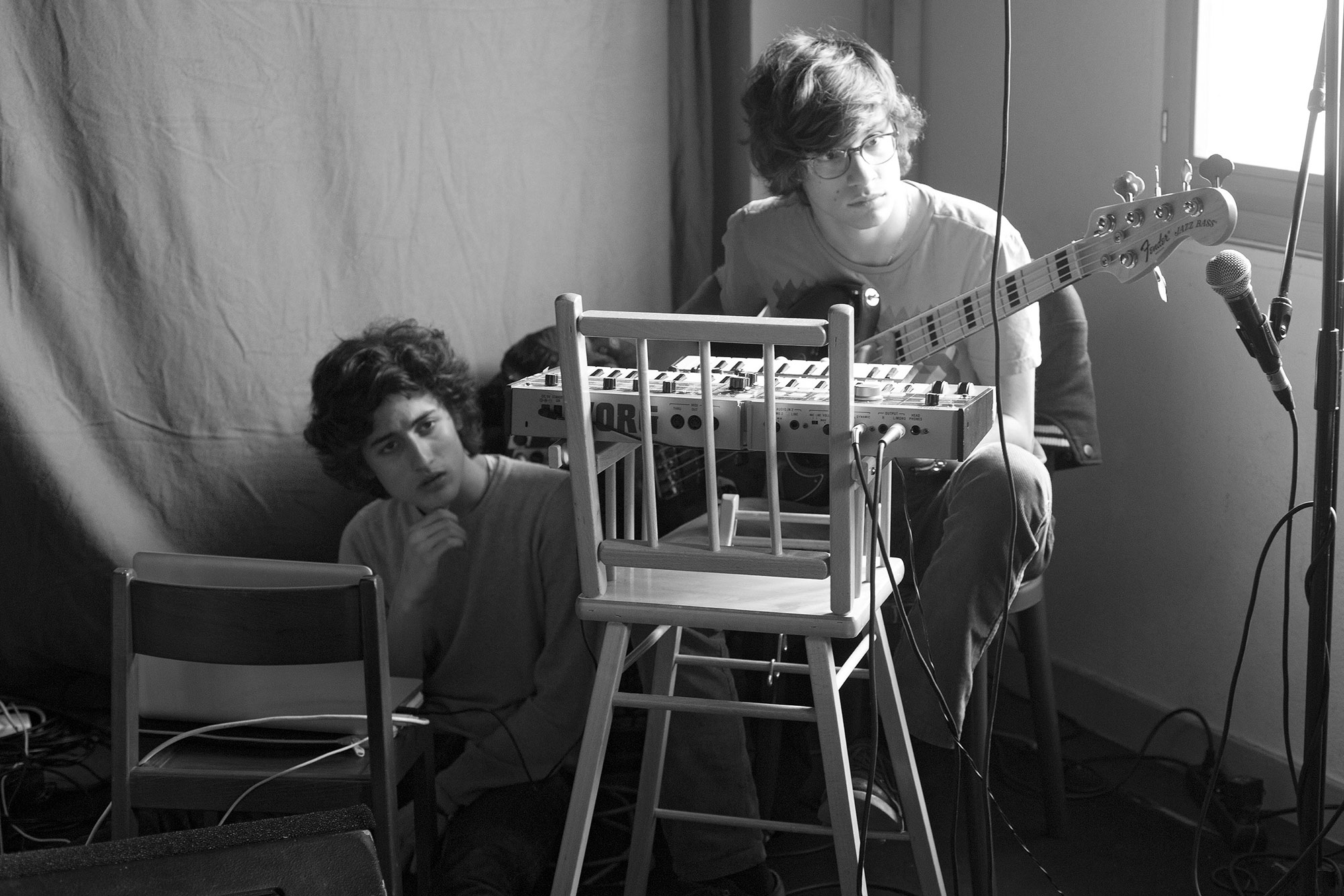 Aix Qui presents: Class' EuRock – the final. 2018.
21 June/Aix-en-Provence at the top of Cours Mirabeau.
Les Ramoneurs de Menhirs
The programme: B-Side/Steel Tails/ Sem l'Ours/Mrs Corp/ Time Structure /Fallen Resonance / Reverence/ Between the Jars (Nl)/ Cat Caldwel
18:00 – 00:30 Free Entrance
This year nearly 250 groups applied to join us in Class 'EuRock" for 2018 and after a tough selection process we've chosen just seven winners!
The 7 winners got to spend a week in Ristolas in the French Alpes at the beginning of May for a live-in workshop to allow them to work together to work on their technique and their line-up, refine their image and record one of their songs.
The Class'EuRock winners were: Fallen Resonance, REVERENCE, Steel Tails, Time Structure, Sem L'Ours, MRS Corp and B-Side.
This year Association AixQui? is happy to announce a new partnership with Eurogig!
As usual we have invited foreign groups to participate in the final of Class'EuRock so that we can offer young musicians from Europe and elsewhere the chance to get together. Thanks to our new partnership with the Eurogig network, the groups Between the Jars (Netherlands) and Cat Caldwell (Scotland) will join us this year along with the 2018 winners at Cours Mirabeau.
Today they're all set to rock and roll and full of energy at the idea of playing the big stage Class'EuRock at the top of Cours Mirabeau!
This year they will be mentored by the famous Ramoneurs de Menhirs! They will play just before this group like true professionals and before thousands of people.
►Les Ramoneurs de Menhirs
After 4 albums and over 12 years of touring, the group (founded by Loran, creator of BERURIERS NOIRS) is ready to come back with a concert on the edge of traditional Celtic music and punk rock…
Three years after « Tan ar bobl », the fire of the people is far from fading out and the Ramoneurs de Menhirs are happy to present in 2017 the fruits of their work with Bagad Pro Kemperle: BREIZHANOK. A fourth explosive album and more resistant than ever… The musicians join their electrified forces in furious dances, daring exchanges, political songs, shared values, winks to the past, future hopes. BreizhAnok: Brittany, Anarchy, Fraternity!
Click on the button « Inscriptions » to registrer.